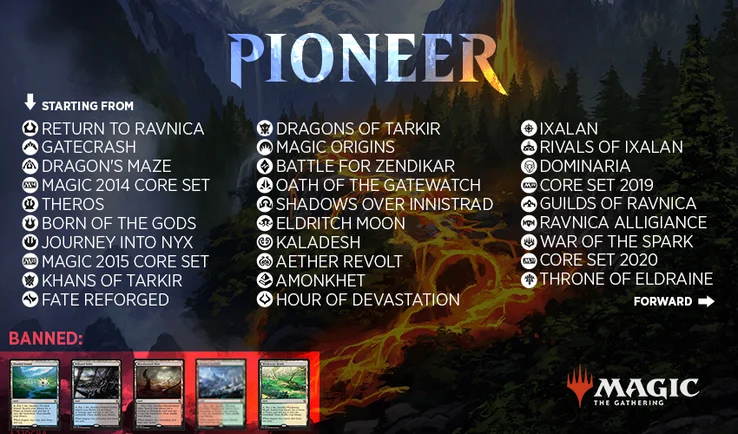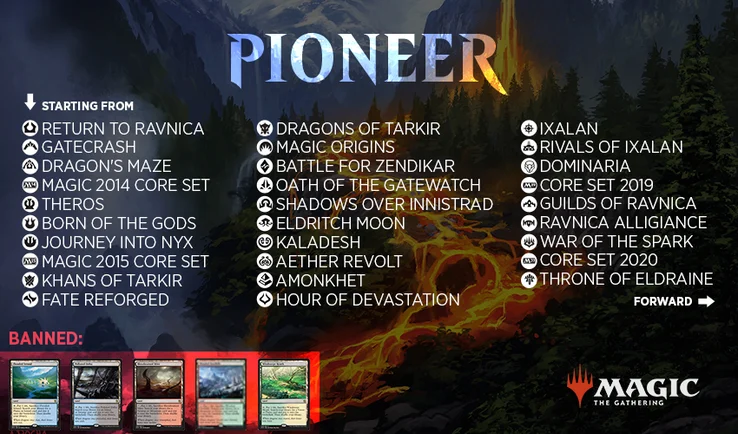 $1,000 Store Credit Pioneer New Years Day Tournament!
Magic: The Gathering
Tournament
2020-01-01
13:00:00
Decklists Required
Start time: 1:00pm
64 player cap - Make sure to preregister
Swiss rounds based on attendance with a cut to the top 8.
Additional Details about the new format can be found in the link below:
https://magic.wizards.com/en/articles/archive/news/announcing-pioneer-format-2019-10-21
Payout:
1st: $400 Store Credit
2nd: $200 Store Credit
3rd/4th: $100 Store Credit
5th-8th: $50 Store Credit
If attendance is over 40 players additional store credit/prizes will be included for the top 8!
64